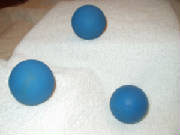 BLUE BALL!!!!!!!!
We have found the greatest play instrument of all time, the BLUE BALL!!!!!!! when you say the words BLUE BALL!!! you have to scream it, or BLUE BALL!!!!! will not cooperate with you. So many new sports have come out of the discovery of BLUE BALL!!!!!! I can't even begin to explain them.
Snowterboarding is more or less Scooterboarding but with snow. talk an eveyday snowboard and a handle and you have created a winter masterpeice.
The main showing of basketball skills in NF are showcased in the NF Dunkfest, come check out the DunkFest 2006.
Extreme New Franken Pool Team
The road to take down Bellevue in combat and pool
<-------- The newest NF sport is the cat chase, it's more or less the most simple game ever, find a cat and chase it. There's really not much more to say.